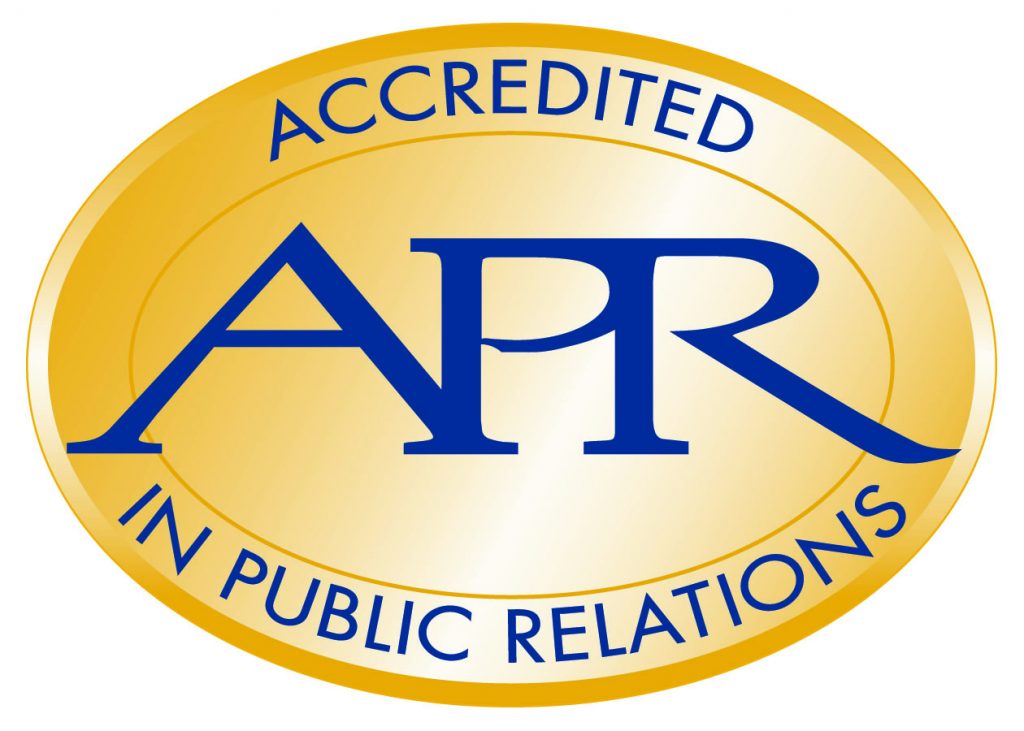 The moderator of a recent online PR discussion asked: Does attaining your Accreditation in Public Relations (APR) result in new business?
The consensus among the nearly 30 PR pros on the call was: Probably Not. Potential clients rarely ask what the APR means. They are just looking for someone with a proven track record of success.
However, several APRs on the call responded that they didn't seek accreditation to get new business. They attaining accreditation to help them think strategically, perform better and show results. Their APR also gave them extra confidence when dealing with the C-suite folks and proving the value of public relations.
APRs must demonstrate their understanding of strategic planning, business literacy, legal issues, communication models and theories, and managing relationships. They are committed to enhancing the profession of public relations. They sign a Code of Ethics and pledge to conduct themselves with honesty and integrity – not exactly the traits always associated with PR practitioners.
"The Accreditation in Public Relations (APR) credential certifies your drive, professionalism, and principles, setting you apart from your peers and positioning you as a leader and mentor in the competitive public relations field." – PRSA
I received accreditation in 2018 after a few years of start-and-stop studying. I enjoy teaching students and training professionals. I had 20 years of PR experience, but I felt that I could use the knowledge and skills, which are required for accreditation, to improve my instruction.
I considered a master's degree for a hot second. Then, I realized that – with two kids in college and a crazy schedule at a growing PR agency – I couldn't find the time or the money to dedicate to a master's program.
That is one of the benefits of the APR: Get it on your own time for a reasonable price. Some PR pros study for years before taking the APR exam. Some study for a few months. Some PR pros spend several hundred dollars for APR classes, webinars and books. Some spend nearly nothing.
April is APR month. For information on accreditation, visit the Public Relations Society of America website.
I am lucky that my local PRSA chapter places a strong emphasis on accreditation. I received encouragement from several APRs, and I had a great mentor. I initially took weekend classes offered by the chapter to get a feel for the process. Then, I finished my journey with a PRSA APR Bootcamp. (Today, I am one of the instructors at the bootcamps.)
I would encourage any PR practitioner seeking professional growth to explore the APR process. It's a journey you will value.