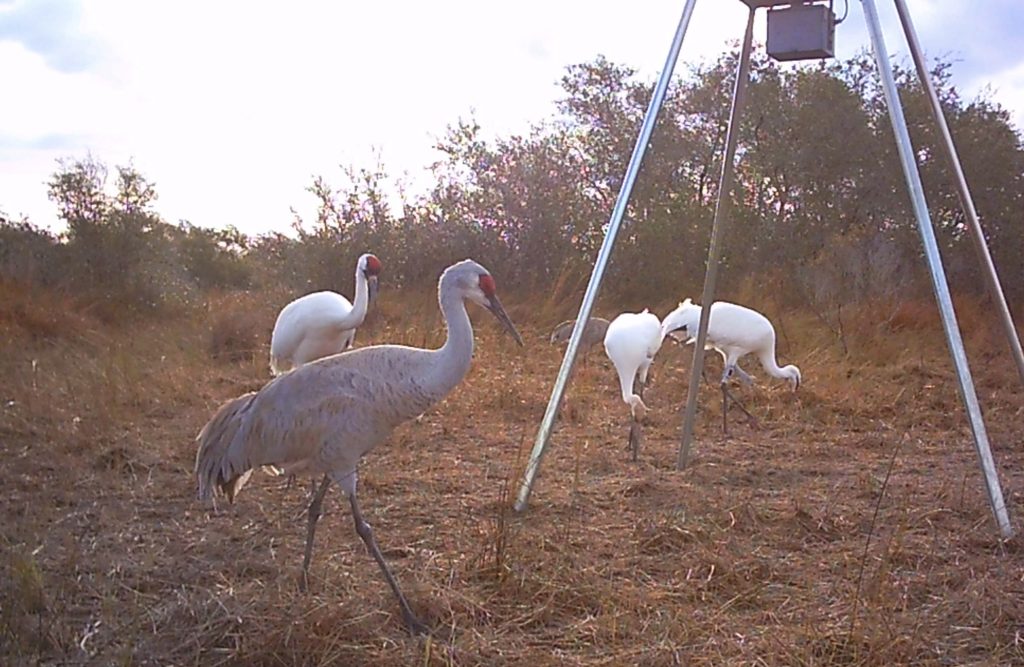 The following article was drafted for the North American Land Trust, detailing its efforts to save whooping crane habitat in coastal Texas.
By Sean Connolly
The majestic whooping crane is the tallest flying bird in North America. It stands five-feet tall and has a wingspan of seven feet. It lives for more than 30 years. And it has a distinctive trumpet "whooping" call to attract mates. By all accounts, it is an amazing animal.
Unfortunately, it is also among the rarest on earth.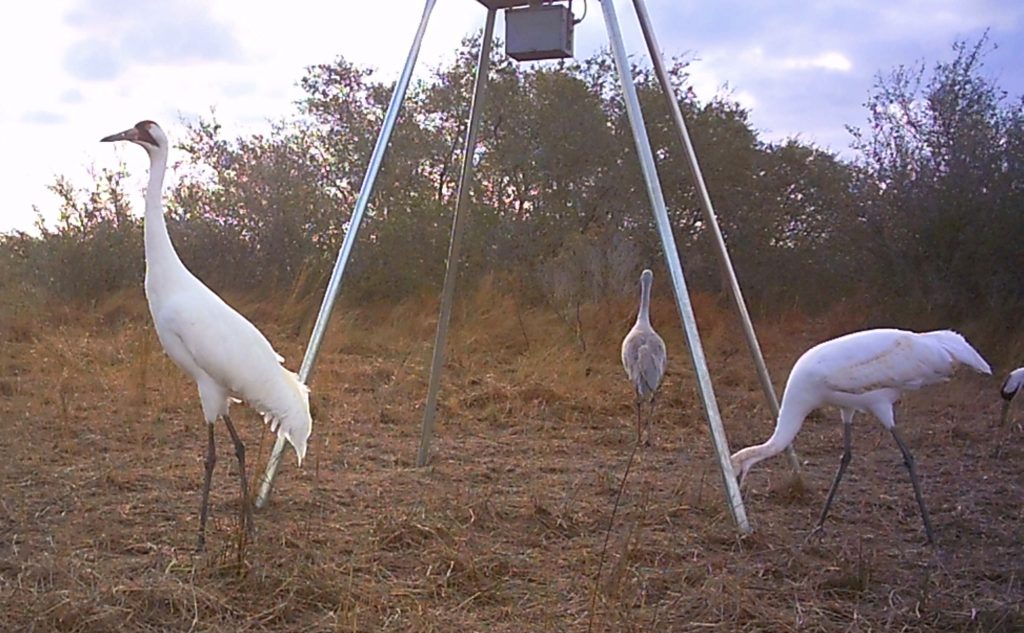 That is why the conservation of NALT-protected coastal prairies in Texas is such a success story. Conservation experts several years ago identified potential whooping crane habitat along the Texas coast. They protected the land, made improvements and waited, hoping for visitors.
"We knew it was whooping crane habitat. We protected it. We restored the land," said Lee Echols, NALT's Director of Conservation. "Then the cranes showed up. It's pretty amazing."
Echols added: "It doesn't get much better in terms of a conservation story."
Echols praised the improvements made by the landowner to the Texas coastal conservation areas. EcoVest reintroduced prescribed fire to the landscape. The prescribed burns, also known as controlled burns, improves foraging conditions, restores nesting habitat and controls invasive plant species. The U.S. Fish and Wildlife Service treats approximately 350,000 acres per year with prescribed burns.
The landowner also enhanced wetlands, adding berms and installing water wells to maintain consistent water levels. This is vital for migratory birds and animals seeking fresh water, especially during drought years where freshwater from streams is limited and the saline content in the water is elevated.
"The end result has been a high quality prairie habitat interspersed with acres of shallow wetlands," said Patty Kennedy, Director of Conservation Management at EcoVest. "We partnered with the Texas Wetland Prairie Program for assistance on some of the wetlands, and they've turned out beautifully."
Today, NALT holds conservation easements on more than 5,000 acres of grassy wetlands, coastal marshes and grasslands in Texas. This past winter, a trail camera on a NALT-conserved easement captured photos of a whooping crane family foraging at one of the conservation areas.
"When a flock of Whoopers showed up and seemed to stay for the winter, it made all the efforts worth it," Kennedy said.
The NALT conservation areas lie along the Texas coast in Calhoun and Aransas counties. They are near other large conservation areas, helping to expand the whooping cranes' potential habitat. For example, NALT's conservation easements in Calhoun County are across Route 185 from the 17,000-acre Powderhorn Ranch, which was purchased by the Conservation Fund and The Nature Conservancy and conveyed to the Texas Parks and Wildlife Department.
NALT's conservation easements in Aransas County are near the Aransas National Wildlife Refuge, which is owned and managed by the U.S. Fish and Wildlife Service. Established in 1937, the refuge now encompasses more than 115,000 acres of diverse wildlife habitat along the Texas Gulf Coast.
In May 2020, Biologists from the U.S. Fish and Wildlife Service conducted an analysis of aerial whooping crane surveys along the Texas coast and recorded more than 500 birds for the third year in a row. This truly is a conservation success story when you consider that only 15 birds were recorded wintering in Texas in 1941. Conservation efforts increased that number to 150 or so in the 1990s, according to the National Audubon Society.
Yet whooping cranes are just the beginning of this conservation effort. The Texas coastal prairies also are vital wildlife habitats for a huge variety of ducks and neo-tropical migrant songbirds, according Christopher R. Wilson, a wildlife biologist and president of Conservation Ecology, LLC.
"It's a huge, super-important, critical migratory flyway," Wilson said.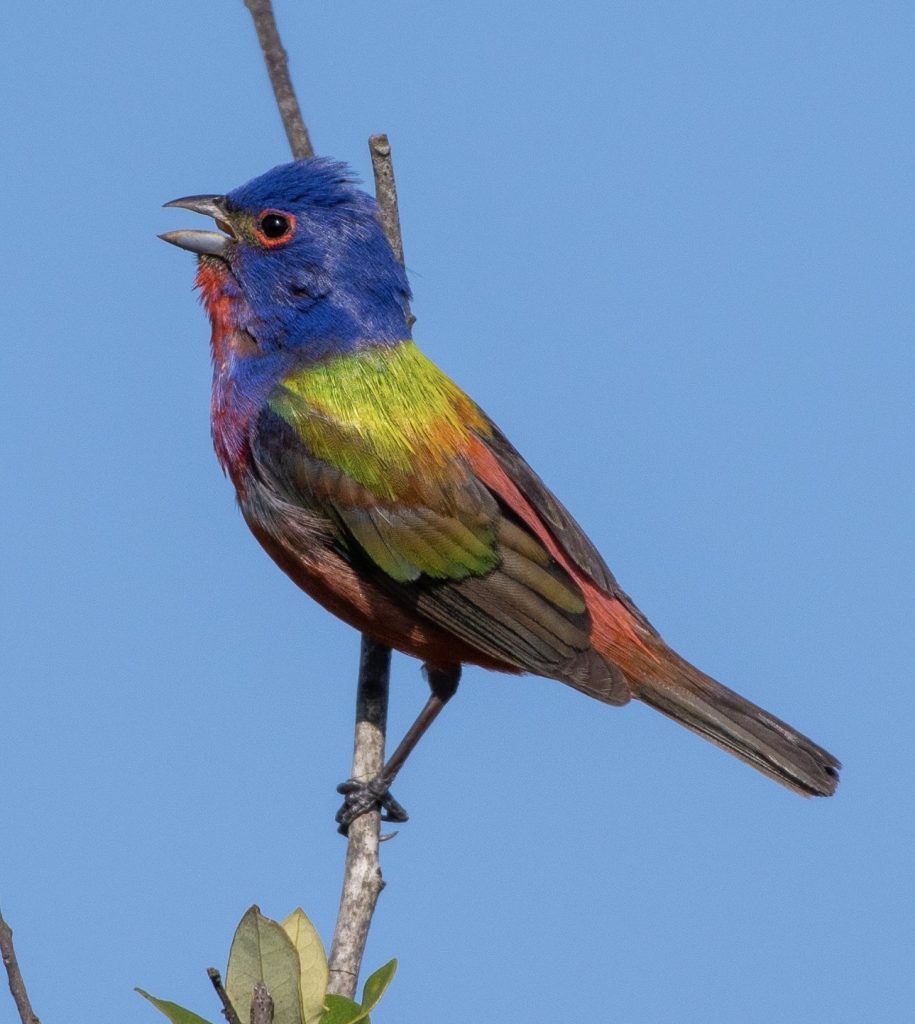 Wilson explained that the migratory birds in Central and South America seek the safest passage as they head on their perilous journey northward. Birds in the Yucatan will head across the Gulf of Mexico on their journey. Exhausted from the flight, millions of birds will seek refuge along the Texas coast where they can rest and refuel.
The conservation areas protected by NALT and other conservation groups provide the habitat they need to rest, eat and avoid predators. Some of the birds that migrate through the area include warblers and orioles. The Texas coastal prairies also offer habitat for large numbers of wintering ducks and a year-round home for many species, including the white-tailed hawk.
Wilson conducts wildlife inventories on the conservation areas and he commended EcoVest for greatly improving the habitat for whooping cranes and other wildlife along the Texas coast. Echols echoed that assessment.
"They have been superlative land stewards," Echols said. "They are doing everything they said they would do."
NALT appreciates the support of its conservation-minded landowners. NALT works with individuals, families, government agencies and businesses to protect as much natural, scenic and historic lands as possible.
Protecting the whooping cranes is just one of our conservation success stories. We look forward to sharing many more.